This page was first created onJan 2, 2009; latest update made on Wed Dec 21 15:22:30 2022..

Yet again, more than 4,250 new records and many other corrections in the 2022 Update
INDEX
A B C D E F G H I J K L M N O P Q R S T U V W X Y Z (NONE/OTHER)
The most common surnames in this database (in order of decreasing use; not including all spelling variations) are
Debruyne (1225), Beauprez (1041), De Bruyne (969), Clauw (612), Verslype (578), Dewulf (544), Dewilde (411), Jaecques (406), Depoorter (379), De Wulf (357), Bogaert (350), De Wilde (342), Vandamme (337), Vermeersch (316), Dumoulin (306), Degraeve (280), Despeghel (276), Declerck (264), Pieters (262), Carnier (260), Tant (259), Deman (258), Verstraete (249), Seys (232), Staelen (225), Hoorelbeke (216), Hosten (207), Maes (205), Verslyppe (203), Callewaert (201), D'Hulster (201), Pysson (198), Pauwels (192), Joos (191), Deruyter (190), Costenoble (189), Marchand (187), Syoen (187), Dewijse (186), Van Brabant (184), Verhaeghe (176), Desodt (175), Mahieu (175), Deleu (174), Carpentier (170), Maddelein (169), Huyghe (163), Vanacker (147), Castelein (146), Willaert (145), Waeyaert (143), Blomme (136), Vercamer (135), Van Damme (134), De Wijse (133), De Ruyter (130), Desot (127), Vandaele (126), Vandevelde (126), Es (125), Vanlerberghe (125), Casteleyn (122), Van Staen (122), Amery (121), Vanhove (121)
OPGELET: deze 2022 upate bevat opnieuw belangrijke aanpassingen en aanvullingen. Mocht u fouten of dubbels ontdekken, dan horen we het graag.
Deze pagina's bevatten de huidige stand van zaken voor de genealogische bevolkingsreconstructie voor Klerken - Houthulst; dit omvat ook vrij wat informatie voor de buurgemeenten Zarren, Esen, Woumen en Merkem. Dit werk is een uitbreiding van de Stamboom Debruyne, en werd aangevat met het onderzoek van overlappende data voor andere veel voorkomende familienamen zoals Beauprez en Verslype.Nu is het doel een volledige reconstructie te realiseren.
Het intussen geconsolideerde bestand is in eerste instantie op eigen onderzoek gebaseerd met als belangrijkste bronnen: de Parochieregisters voor Klerken (periode 1653 tot en met 1900), de Burgerlijke Stand (vanaf 1794). Deze zijn beschikbaar bij het VCGH en nu ook bij het Rijksarchief België en ook FV Mandel-Leie. Een andere bron die toegang tot deze bronnen vergemakkelijkt is de web site van Vrijwilligers Rijksarchief Brugge. Verder zijn er ook de Volkstellingen van 1747 en 1815, en gepubliceerde indexen van Parochieregisterds van Klerken, Zarren, Woumen en buurgemeenten (bij verschilllende FV afdelingen gepubliceerd).
We danken uiteraard ook het lees- en indexeerwerk van de PR, en de transcriptie van deze door Roger Clauw. Een andere belangrijke bron is het onderzoek gepubliceerd door Michael Kelly die in Ottawa, Canada, woont. Michael heeft een eerste aanzet gegeven tot dit soort totaalreconstructie op basis van microfilms van PR en BS in Library and Archives Canada.
Meer recent kwamen ook andere, eerder parallelle bronnen beschikbaar die het mogelijk maken beter het historisch kader te begrijpen waarin deze 20-25000 in Klerken-Houthulst geboren inwoners evolueerden.
Geert Tavernier, uit Brugge, publiceerde onderzoek over de "boskanters" in Houthulst tijdens de 17de, 18de en aanvang 19de eeuw. Geert publiceerde dit in een omvangrijk werk van ruim 300 blz, beschikbaar als PDF bestand, op de Westhoek local history group website "Het duistere verleden van het Houthulstbos - Geschiedenis van de boskanters uit de omgeving van Houthulst (18e – 19e eeuw)".
Intussen is ook het "Terrier van Klerken uit 1686" volledig getranscribeerd en geïndexeerd. Dit Landboek.beschrijft 1022 percelen met alle eigenaars en pachters in 1686, en is verder aangevuld met een "Verhoofding" (belastingbasis) uit 1686, aanvullingen uit 1747 en uit 1798.
Vandaag staan er 51514 personen en 14592 families met 5506 familienamen op deze web pagina's: met geboorte (doop), huwelijk en /of overlijdens/begrafenisdatum. De afstamming loopt telkens twee generaties op en af. Met deze 51514 personen hebben we nu naar raming ruim 95 % van de bevolking gereconstrueerd. Aanvullingen moeten er vooral nog komen voor Houthulst en voor heel Klerken vanaf 1900, en waar mogelijk ook data voor personen uit de eerste helft van de 17de eeuw. Uiteraard worden continu details aangevuld en verbeterd waar beschikbaar (overlijdens; huwelijksdata; geboorte- en doopdata), inclusief doopgetuigen, huwelijksgetuigen en andere biografische feiten: niet weergegeven op deze web site, maar wel op eenvoudige vraag verkrijgbaar.
Genealogical Population Reconstruction Klerken-Houthulst 1600-1920
REMARK: THIS 2022 UPDATE, AS USUAL, CONTAINS SIGNIFICANT IMPROVEMENTS AND CORRECTIONS AS COMPARED TO PREVIOUS VERSIONS. PLEASE NOTIFY US ABOUT ANY ERRORS OR DOUBLES FOUND
On these web pages, the result is represented of the ongoing genealogical population reconstruction for Klerken Houthulst and some neighbouring areas. This work stems from the original Debruyne genealogy research, that was first extended with full family name research for other highly visible family names of Klerken such as Beauprez and Verslype.
The consolidated database is primarily based on own research of Parish Registers of Klerken and Houthulst as available at the VCGH and more recenly also at the Belgian State Archives, FV Roeselare. More and more indexed Parish and Civil Record registrers are now available online at Vrijwilligers Rijksarchief Brugge. It was further supported by available Census and Parish Register Index publications by FV on Klerken, Zarren, Woumen and other neighbouring villages.
Great help was offered by the spreasheet transcription of Parish Register data by Roger Clauw. Another major source is the work published by Michael Kelly living in Ottawa, Canada, focusing on a similar reconstruction project, but primarily based on Civil Records of the 1800s and more Parish Register data, as available at the Library and Archives Canada.
More recently, another great source with lots of background histroy data came available: Geert Tavernier (Bruges) published research about the "boskanters" (forest side dwellers) from around Houthulst (17th, 18th and 19th century). All data were compiled in a voluminous manuscript of over 300 pages (Dutch language only). The author makes this available to those interested in the form of a PDF file, downloadable from the Westhoek local history group website "Het duistere verleden van het Houthulstbos - Geschiedenis van de boskanters uit de omgeving van Houthulst (18e – 19e eeuw)" (title in English: "The dark past of Houthulst forest - History of the forest side dwellers in Houthulst area (18th - 19th century)
As of today; there are 51514 individuals and 14592 families representing 5506 surnames in this database, as it is published here. People represented here had birth, marriage, death or census registered in Klerken, or were directly related in the 1st or 2nd degree to people having such link. This 51514 individiuals represent over 95% of the total population born, married or dying in Klerken / Houthulst during the period 1653-1914. Obviously, this number will increase with future updates of these pages. Please visit again or ask for more detailed data if not immediately found.
Database Owner Contact Information
---
This page, and all genealogical data contained on it are © 2022 Ignace Debruyne (ignace.debruyne@gmail.com).
This page was produced by GED2WWW version 0.31 compiled on Sep 27 1999 at 13:23:34. GED2WWW © 1996-1999 Leslie Howard. GED2WWW is free software, distributed under the terms of the GNU General Public License. For more information about GED2WWW or the GNU General Public License visit the GED2WWW webpage at http://www.lesandchris.com/ged2www .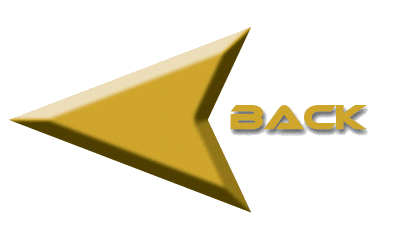 © 2022 All rights reserved. No part of these data may be reproduced or transmitted in any form or by any means, electronic or mechanical, including photocopying, recording, or any information storage and retrieval system, without permission in writing from the
author
.