This page was first created on 28 October 1997;

last update on Thu Dec 16 14:42:39 2021..
De_Bruyne surnames (total:2441): Debruyne (1499), De Bruyne (907), De Brune (36), De Bruijne (15), De Bruine (10), Debrune (3), Debruijne (1), Debruine (1)
Beauprez surnames (total:996): Beauprez (970), Beapre (8), Beopre (4), Beaupré (4), Beprez (3), Beopré (3), Belprez (2), Beupré(2)
Verslype surnames (total:758): Verslype(560), Verslyppe(175), Verslippe(10), Verslijppe(6), Verslijpe(3), Versliepe(2), Verslipe(2)
Other common surnames:Dewulf (496), De Wulf (298), Clauw (635), Dewilde (362), De Wilde (209), Jaecques (351), Dewijse (176), De Wijse (134),Bogaert (331), Dumoulin (289), Depoorter (289), Vandamme (265), Pieters (257), Despeghel (255), Van Brabant (147), Vanbrabant (100), Vermeersch (240), DeClerck (230), Tant (233), Deman (267), Carnier (250), Degraeve (255), Verstraete (191),Deruyter (183) ,De Ruyter (112), Pysson (184), Callewaert (175), Staelen (175), Joos (174), Marchand (172), D'Hulster (170), Maddelein (151),Deleu (148), Maes (156),Carpentier (132), Seys (140), Syoen (136), Hoorelbeke (176), Van Staen (134), Vercamer (130), Verhaeghe (127), Vandaele (127), Vandendriessche (117), Mahieu (110), Casteleyn (113), Es (109), Vandevelde (108), Wybou (107), Desodt (105), Lachat (105), Costenoble (102), Caestecker (101)
Jan de Bruijne, is de verst bekende voorouder van wellicht 10% of meer van alle Debruyne's in België (en nog een pak erbuiten). Alles wijst erop dat hij met zijn gezin al in 1640 in Klerken kwam wonen/woonde. Recent onderzoek wijst erop dat Jan de Bruijne, senior, X Joanna Leclaire omtrent 1680 hun Gouden Jubileum vierden. Allebei kregen de titel "jubilaris/jubilare" in hun overlijdensakte in de Parochieregisters: Jan in 1681; Joanna in 1683. Ze werden ook allebei met een hoge dienst in het zijkoor van de kerk begraven voor het altaar van St. Niklaas (rechterzijbeuk van de toenmalige kerk). Gouden jubilea waren in de jaren 1600 en 1700 extreem uitzonderlijk. Voor Klerken kon er slechts één ander Jubileumkoppel worden geïdentificeerd (in 1747), dit voor de hele periode 1653-1796. Ook daar werd "jubilarius" toegevoegd bij de overlijdensakte.
Verder blijkt dat Jan de Bruijne, senior, X Joanna Leclaire hoogstwaarschijnlijk een stuk grond pachtten van 40 gemet en 38 roeden (ongeveer 17 hectare) in de ZW-hoek van Klerken, net boven het Vrijbos, dicht bij het huidige Jonkershove (vandaag het stuk noord van de Schoolstraat en oost van de Stokstraat, aan het noorden begrensd door de Houtensluisvaart). In het Terrier van Klerken 1686 (het Landboek dat alle eigenars en pachters beschrijft; zie extract hieronder) wonen Pieter De Brune, en zijn broer Jan de Brune, junior, en hun families, zonen van Jan en Joanna, samen op dit stuk; een broer, zuster en nog wat schoonfamilie wonen even verderop. Pieter en Jan werden slechts op de helft van het land belast; de rest was vijvers,moerassig land en bos.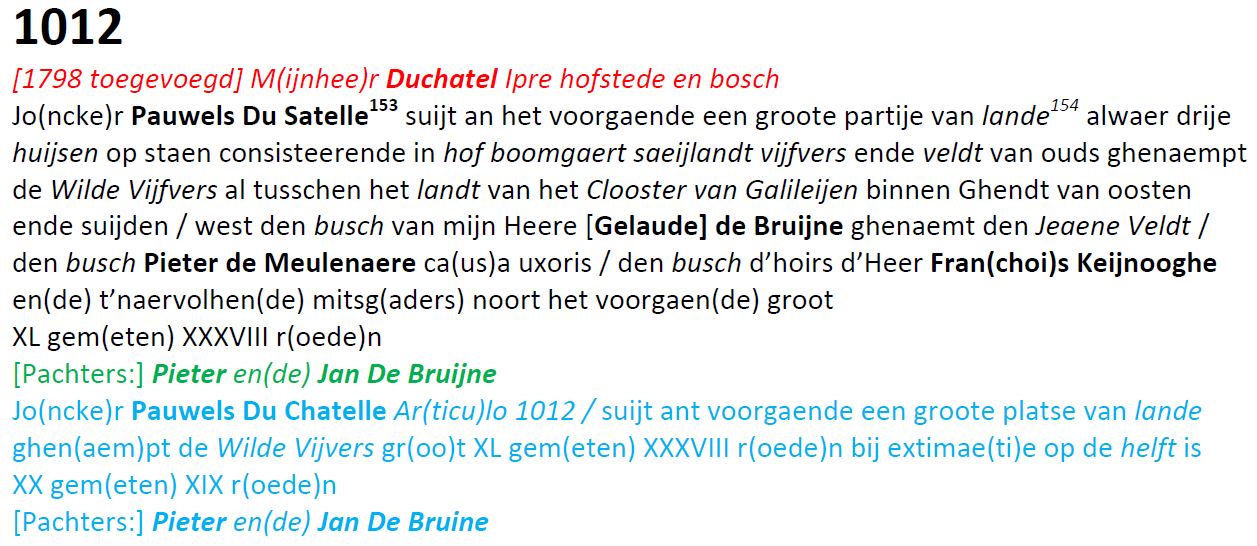 In 1640 was Jan de Bruijne ook aanwezig op de Waepenschouwijnghe der Weerbaere Mannen; hij was" present met een pycke ende cappere".

Alle personen met Debruyne voorouders in Klerken (vandaag: Houthulst), Woumen, Merkem, Zarren en omgeving zijn zeer waarschijnlijk ook afstammeling van deze Jan de Bruijne.
Alle gegevens voor 16 generaties zijn weergegeven; we proberen jaarlijks een update hiervan online te plaatsen. Data voor de eerste 7-8 generaties (tot omtrent 1900) zijn compleet voor de Debruyne's geboren in Klerken; data na 1900 worden slechts weergegeven voor zover beschikbaar. .
Er staan nu 38170 personen en 11448 families, alles samen 4471 familienamen in dit bestand. In 1996 werd een zeer voorlopige versie gepiubliceerdin het boek "STAMBOOM DEBRUYNE - Van Joannes de Bruijne tot Michiel Isidoor Debruyne" Ignace Debruyne.

Descendants of Jan de Bruijne, Senior, Jubilaris (+ Klerken, 1681)

Jan de Bruijne, aka Joannes de Bruijne, is the ancestor of many Debruyne's living in Belgium or abroad. Available data indicate that he and his family arrived in Klerken on or before 1640.
Recently, we found confirmation that Jan de Bruijne, senior, X Joanna Leclaire may have got a Golden Marriage Jubilee (50-yr marriage anniversary) somewhere around 1680. Both got a special addition of 'jubilaris' added to their burial record (in 1681 for Jan senior, and in 1683 for Joanna). Both also got a burial inside the church in front of the St.Nicolas side wing. A Golden Jubilee was extremely rare in the 16-1700s. From 1653 to 1796, only one other (confirmed) Golden marriage jubilee can be found in Klerken. Also in that case 'jubilaris' was added to the burial record. Final proof for Jan de Bruijne, senior, X Joanna Leclaire's jubilee hasn't yet been found.
While transcribing the Klerken Terrier 1686 (book describing land owners and renters), we also found that Joannes rented about 17 hectares (40 gemet 38 roeden = about 40 acres) of land close to the 'Vrijbos' (Houthulst Free Forest), and next to current Jonkershove. In 1686, their sons Jan junior and Pieter both lived there with their families. They were taxed on half of this; the rest being ponds, marshland, and forest.
Jan de Bruijne also was one of the "Weerbare mannen", able-bodied men prepared to defend the village in case of need. Jan de Bruijne is listed in the "Waepenschouwijnghe" of 12 May 1640; he is present armed with a spear and ax ("pycke en cappere").

All persons with Debruyne ancestors in Klerken (today's Houthulst), Woumen, Merkem, Zarren and surrounding villages are highly probably descendants of this Jan de Bruijne.
All available data on 16 generations are given here; the database is regularly extended adding more descendant branches. Data for the first 7 generations (till around 1900) are complete for Debruyne's born in Klerken; data after 1900 are available for some selected lines.
There are 38170 individuals and 11448 families representing 4471 surnames in this database. A printed version of (some of) these data can be found in the book "STAMBOOM DEBRUYNE - Van Joannes de Bruijne tot Michiel Isidoor Debruyne" by Ignace Debruyne (published 1996), or after contacting the database owner.

Database Owner Contact Information
---
This page, and all genealogical data contained on it are © 2021 Ignace Debruyne (ignace.debruyne@gmail.com).
This page was produced by GED2WWW version 0.31 compiled on Sep 27 1999 at 13:23:34. GED2WWW © 1996-1999 Leslie Howard. GED2WWW is free software, distributed under the terms of the GNU General Public License. For more information about GED2WWW or the GNU General Public License visit the GED2WWW webpage at http://www.lesandchris.com/ged2www .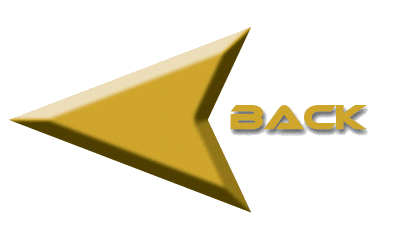 © 2021 All rights reserved. No part of these data may be reproduced or transmitted in any form or by any means, electronic or mechanical, including photocopying, recording, or any information storage and retrieval system, without permission in writing from the
author
.